Memorial Day 2023 Message from the VA National Cemetery Administration,
Honoring our fallen heroes is an obligation we must always fulfill, especially on Memorial Day weekend. This is a very important time for us at the National Cemetery Administration, and we could not do what we do without your support.
I invite you to attend one of the Memorial Day ceremonies we are holding at more than 130 of our national cemeteries throughout this weekend. These solemn events include wreath-laying, speeches of remembrance, the playing of Taps, and tributes to the fallen.
Please take a moment to watch my Memorial Day video message and feel free to share with your family members and friends—especially with any Veterans you know.
USMA Quinn's Memorial Day message
Also, we have once again expanded NCA's Veterans Legacy Memorial, our online digital memorialization platform. In collaboration with the Office of Army Cemeteries, we added approximately 300,000 Veterans interred in 27 Department of Defense-managed cemeteries. The largest contributor to this VLM expansion is Arlington National Cemetery. VLM now features individual pages for more than 4.8 million Veterans.
This year, our nation is commemorating the 50th anniversary of the Vietnam War. If you know a Vietnam Veteran, or if you meet one this weekend, I hope you will thank that hero for serving our country. It is never too late to say "Welcome home" to any Veteran.
I appreciate your taking time this Memorial Day weekend to pause and reflect on those who made the ultimate sacrifice on our behalf.
Sincerely,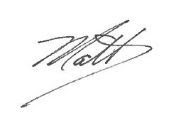 Matt Quinn, Undersecretary for Memorial Affairs
---